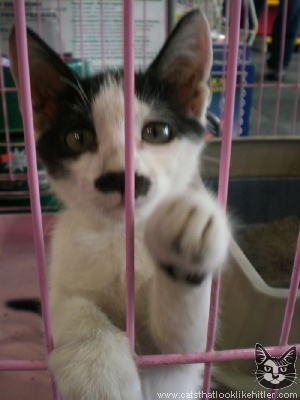 Gisteren een Engelse service ontdekt AQA
Any questions answered
. SMS je vraag naar 63336 en binnen zeer korte tijd een antwoord. Op onzinvragen geen zure reactie maar humor!
Kon
Al@din
in nederland zoiets opzetten dat zou pas 'cool' zijn.
Bijvoorbeeld zojuist bij populairste vragen:
Q.
Are cats evil?
A.
Cats aren't evil. They just live the life that everyone else would if they could: sleeping in the sun, eating, and walking around with their bum up
ook "echte" vragen trouwens:
Q.
What was the name of the 21st convict ship to go to Australia?
A.
The 21st convict ship to transport convicts to Australia was the City of Palaces. The ship travelled from Singapore to Freemantle with just 4 convicts.
Jammergenoeg alleen nog in Engeland en Ierland.